To get to La Aldea de San Nicolás (also known as La Aldea) and the apartment you can choose one of three routes:
1.- From the airport, take the GC Highway 1 South toward Playa del Ingles, continue along the new road to Mogan City and finally head towards San Nicolas de Tolentino, then head towards the port, the total journey takes about 2 Hs.
2.- Options from the airport take Highway direction to the Centre in Artenara City , to continue down the road of dams ending in La Aldea de San Nicolas and then continue towards the port, this route is the longest, since it takes about 3 or 4 Hs, cross the whole Island, but has an incalculable wealth of views and landscapes.
3.- The fastest option, from the airport take direction towards the Capital of La Isla, Las Palmas City about 17 Kms and take the North Road, also along the north and west coast.

The usual route, which most do, is the North, although it is the shortest and fastest to reach its final section Agaete City but is more sinuous.
The middle path is the worst for driving, yet most scenic reserves the visitor.
However, the most convenient and advisable route of the three is taking Autopista del Sur (GC1).
Although La Aldea de San Nicolás is situated 67 kilometers from the capital of the island, the route through the northern route takes approximately half an hour due to a difficult journey.
If you choose to use public transport, visitors should approach the Bus Station in San Telmo in Las Palmas and take the bus number 01 that goes to Puerto de Mogan, from where the bus number 38 has four daily departures towards La Aldea de San Nicolás by the southern route.
There is also the possibility to reach the town by the bus number 105, which runs every 20 minutes and goes to the town of Gáldar, which should take the bus number 101 to get to La Aldea de San Nicolás.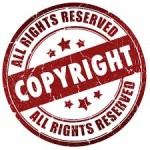 © 2017 All rights reserved