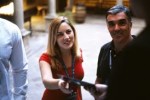 We will receive you

at the airport of

Gran

Canaria

to

the arrival time

of

your flight

,

or in the

Puerto

de Las

Nieves

in

Agaete

if arriving

from

Tenerife

Island

Jet

Foil or in Fast Ferry

,

or if it is

to your liking

also

can receive

the

Apartment in

La Aldea de

San

Nicolas de

Tolentino.

In any of the options that you will inform us of your delivery: Keys, informative documentation of our Island and other brochures of interest to enjoy your holiday.
————————o————————–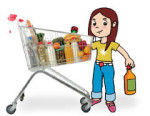 We have customarily provide good service to our visitors, so we are placed between one of the most sought after accommodation in La Aldea de San Nicolas of Tolentino.
Your arrival to our island will be the day Sunday and as you might know the local supermarkets close at noon.
If you wish to make the purchase of basic nutrition for that day we offer buy the basic elements such as water, bread, milk, eggs, coffee, sugar, butter, vegetables, etc, so they can have dinner and breakfast the next day, then buy what you need.
Please let us know so then I do it in the day before, with some detail or list of what they want.