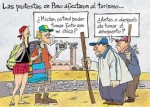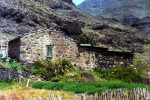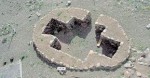 La Aldea de San Nicolás is one of the oldest human settlements in Gran Canaria and also houses many items of great ethnographic interest.
Because it is working on the creation and launch of The Caserones Cultural Park , located opposite the apartment and it will be inaugurated in next dates and will integrate several components:
The archaeological site of Caserones

The Ethnological Site El Charco in La Aldea

The old Rum Distillery

The Hermitage of the Majorcan
The latter is supposedly the first building by Europeans in the Canaries and which was devoted to the saint that gives name to this land.
These goods are arranged to form a continuous path from the foot of the mountain Caserones to the south end of Playa de la Aldea.
The proposal makes Heritage Park Village does not follow the usual linear systematic .
It will be a space endowed very dynamic , day after day reinvents its appearance depending on the progress of the investigation or programming needs of the park , so visitors will never find the same.
Sometimes rest more interest in archeology , while others focus his speech in other cultural goods, such as ethnographic or historical .
Unlike other actions to this effect there will be no building next to the site or to encompass within the archaeological remains , but a modular protective structure that will grow depending on the progress of work.
His structure will be inspired by the agricultural components of the environment.
The heart of the system will be located in the current hostel has been renovated and equipped for the new functions that will be used , with exhibition areas directly linked to the Cultural Park The big houses , classrooms, spaces for performing all kinds of cultural activities , screening room and spaces for catering and shop.
Can benefit from an environment that reflects the local history and visit without having to move around the island