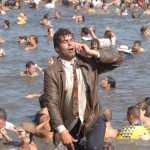 The Patron Saint San Nicolas develop between 1 and 15 September with a procession of the Holy through the main streets of La Aldea de San Nicolás, to finish with a pilgrimage-offering to the Patron, which brings together the folklore the best craftsmanship and cuisine of the villa.
The day before the party takes place at La Bajada Branch, native to the aboriginals, coming down from the high peaks to the sea in times of calamities and drought for rain.
And finally, on September 11 same opposite the apartment the singular Party Puddle, which revives the ancient custom of embarbascar Canarian people (aboriginal fishing technique) in coastal ponds, and held many visitors who come from other municipalities of the Island.
This particular event gives to our apartment, the special attraction of living close to the hustle and proximity of participanetes, a peculiar annual festival.
Will you miss it?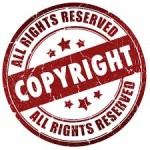 © 2014 Todos los derechos reservados, pagina diseñada por Sectorcanarias